Miraculous Spring of Lourdes France – The Courtesy of Pinterest
Water is so blessed and water is a blessing. We would be complete idiots to ignore that the goodness of water replenishes us, cleanses us, and heals us.There are historical methodologies and mystical documentations that waters have many powers that are unknown to the human mind. And many astounding powers and attributes are continuously manifesting thru research and discovery. –A BubblyStatement-
The Healing Waters of Lourdes France
10 Most Sacred Lakes in Tibet
There are many beautiful lakes in Tibet. Tibetan people think lakes have spirits. And the pilgrims worship them by circling around the sacred lakes. Below are 9 sacred lakes in Tibet.
1. Lake Namtso — Heavenly Lake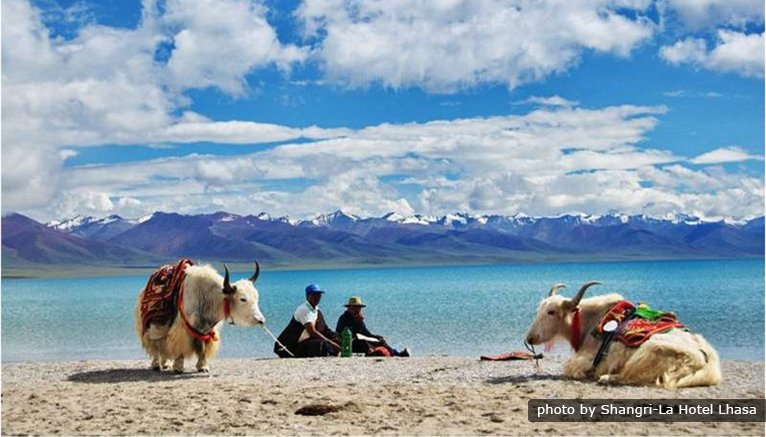 Location: 240 kilometers north of Lhasa Namtso means 'Heavenly Lake' in Tibetan. The lake is 70 kilometers long from west to east and 30 kilometers wide from south to north, with an area of 1,940 square kilometers. It is the largest salt lake of Tibet and the second largest of China.
Namtso is the highest salt lake in the world at 4,718 meters (15,479 feet). According to historical literature, the lake is said to have descended from the sky to earth, and so it was called Namtso, i.e. Heavenly Lake. Herdsmen living near the lake say that the lake has such high elevation that it is like it is hanging in the air. continue reading here
The Healing Power of India's Ganges River